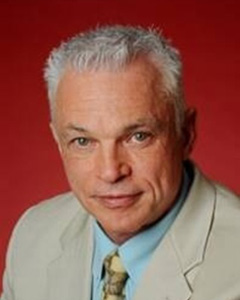 Dr. Jim Tracy has been conducting Professional and Family Interventions for more than 25 years. He is a nationally recognized speaker and educator in the areas of Impaired Health Care Professionals, Opiate Addiction secondary to Chronic Pain and Systemic Family Interventions. He is an expert in providing extensive monitoring services and family case management. He has experience in program development and facilitating family programs for some of the most respected treatment centers in the country.
After practicing General Dentistry for 18 years, Dr. Tracy retired his Dental practice in 1996 to work full time as the Assistant Director of the Nevada State Medical Board's Physician's Diversion Program. In this position he was responsible for interventions, referral to treatment, and monitoring. Bill and Jim met in the early 1990s at an intervention training in Tucson, Arizona led by Ed Speare. They have been friends and have worked together for many years.
For more than 16 years Dr. Tracy has been involved with some of the top Treatment Programs in the country. Including Consultant to Talbott Recovery Campus, Assistant Director Nevada Health Professionals Program, and co-founder of the licensed professional program at The Betty Ford Center. He has also co-created a Chronic Pain and Addictions Treatment Program with Dr. Mel Pohl at the Las Vegas Recovery Center and has developed family programs for many treatment centers in the country.
Jim is now the Clinical Director for Solutions Point in Palm Desert, Calif. and also in private practice. He co-facilitates interventions with Bill when requested.